About The SSEA - Silver State Energy Association
The Silver State Energy Association (SSEA) is an association of Public agencies with the common goal of jointly planning, developing, owning and operating power resources to meet their own needs and those of their customers. The economies of scale produced by the SSEA offer improved project development opportunities and power purchasing capabilities, the sharing of resources and expertise, and the opportunity for jointly managed energy needs. The SSEA is a political subdivision of Nevada established August 1 of 2007 through a cooperative agreement pursuant to the Interlocal Cooperation Act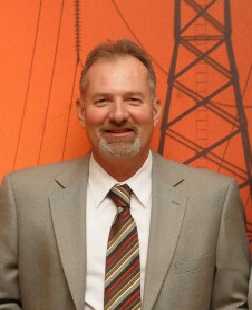 SSEA Director: Chair
Robert (Bob) D. Reese
Robert (Bob) D. Reese has been the Assistant Director, Engineering and Operations for the Colorado River Commission, State of Nevada for almost 20 years. Bob was born and raised in Boulder City, NV and is a Navy veteran. He started his career in the electric utility industry with Southern California Edison, worked steadily up the ranks in several utilities and has over 30 years of Operation and Maintenance experience. Bob is an avid outdoorsman and he and his wife are the parents of two children and the grandparents of 3.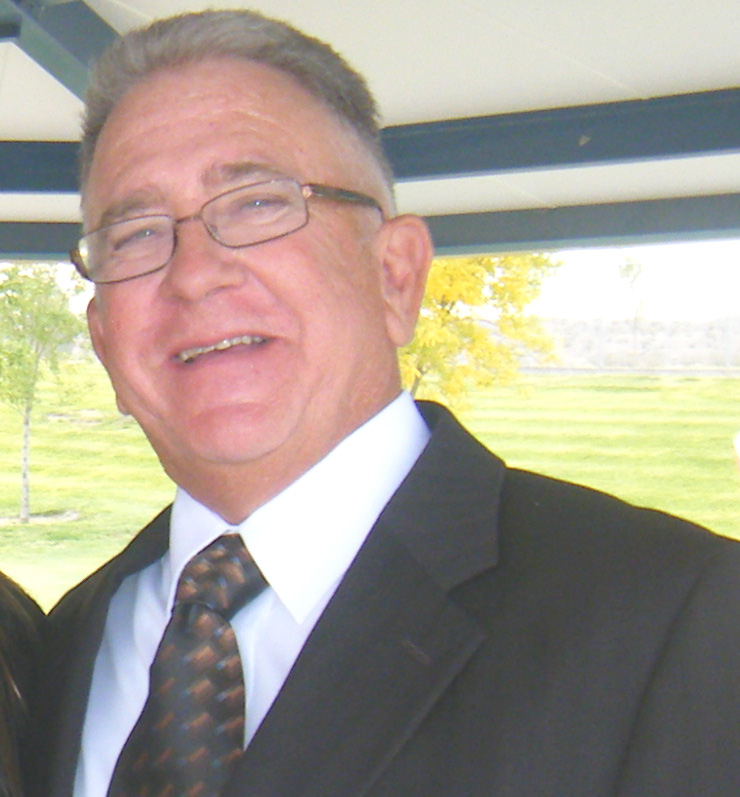 Vice Chair: Jack Nelson
Jack Nelson was born and raised in Cannonville, Utah. After high school, he Attended SUU in Cedar City and earned a Bachelor of Arts in Political Science. He attended Northern Arizona and earned a Masters Degree in English. He taught in Clark County, at Moapa Valley High School, for 30 years. Five years in Las Vegas at Odyssey High School. Elected to the Overton Power District in 2014 and is serving as Vice Chairman of the Overton Power District No. 5 Board of Trustees. Jack and his wife have 3 children and 21 grandchildren.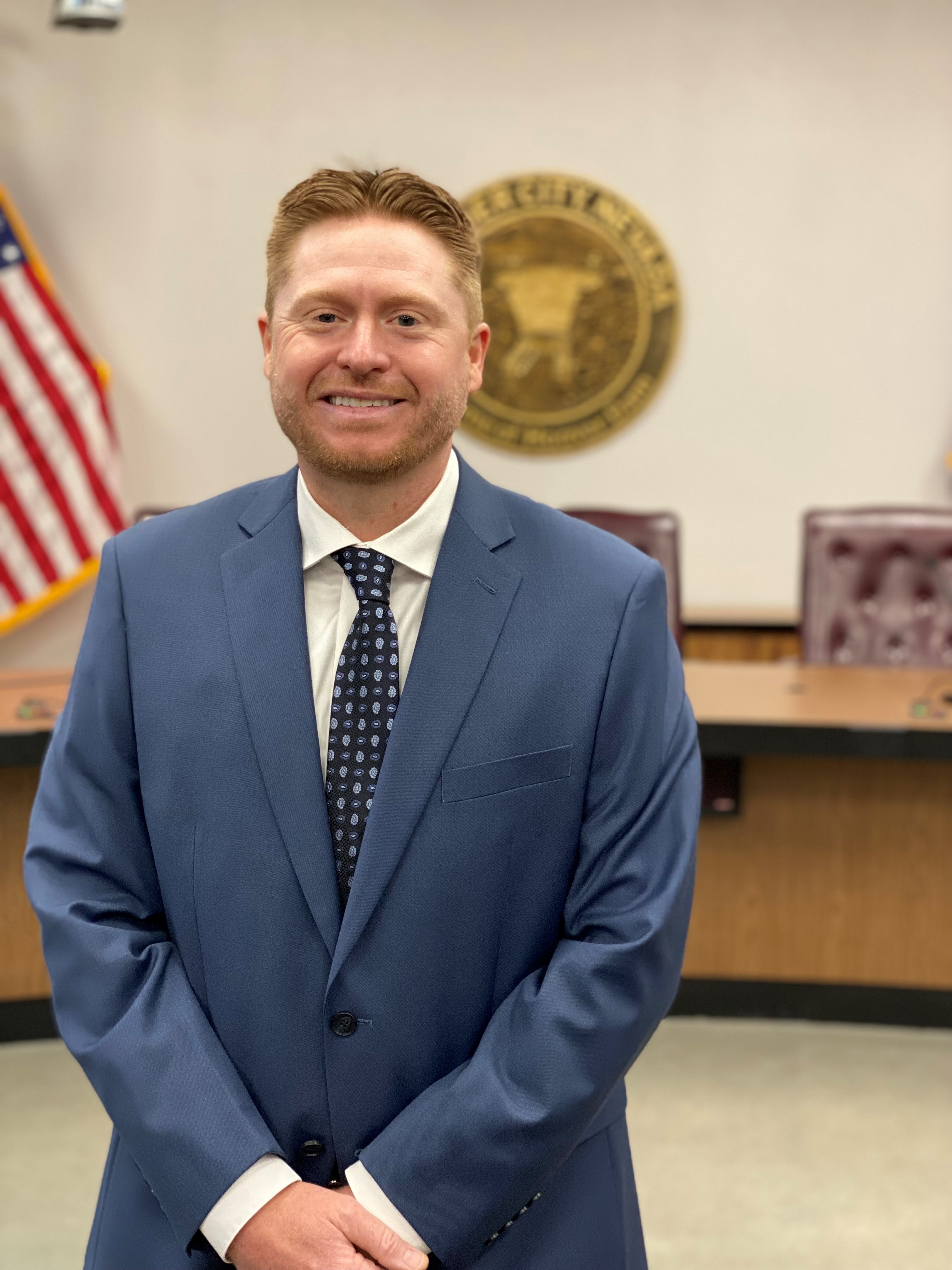 SSEA Director:
Joe Stubitz
Joe Stubitz Utilities Director, City of Boulder City, Nevada, Joseph Stubitz heads up the City of Boulder City, Nevada Utilities Services Department, where he is responsible for the city's electrical transmission and distribution system, the water and wastewater system, including the wastewater treatment plant, and the city's waste management collection, recycle, and landfill operations. Prior to joining the City of Boulder City, Joseph worked for the Bureau of Reclamation as an Electrical Engineer and Internal NERC/WECC Auditor for Power Reliability. Joseph served the Bureau of Reclamation for nearly 18 years working at Hoover, Davis and Parker Dams as an Electrical Engineer and Electronic Equipment Mechanic. Joseph was born and raised in Boulder City, Nevada and attended Colorado State University earning a Bachelor of Science Degree in Engineering Science with an Electrical emphasis, a Bachelor of Arts in Liberal Arts with a Sociology emphasis, and a Minor in Political Science. Joseph is a registered Professional Electrical Engineer in the state of Nevada. Joseph is an avid golfer and enjoys spending time with his wife and three children.

SSEA Director: Edward Wright
Edward Wright was born in Portsmouth, Ohio. He attended White Pine High School in Ely, Nevada, and moved to Caselton in Lincoln County in 1979. He has been a business owner of Tillie's Mini Mart in Pioche since 1987. Mr. Wright has served as a Lincoln County Commissioner, a Pioche Chamber of Commerce member, a Lincoln County Planning Commission member, and a Lincoln County School Board member. He also served as a member of the Lincoln County Power District No. 1 Board of Directors from 2003 to 2010 and is currently serving on that board again.
SSEA Director: E. Kevin Bethel
E. Kevin Bethel is the Chief Financial Officer for the Southern Nevada Water Authority and the Las Vegas Valley Water District. He is responsible for all financial functions, including debt management, capital planning, financial reporting, budgeting as well as water rates and charges for both agencies, which collectively serve more than 2 million residents and 40 million annual visitors in Southern Nevada. Bethel has served in a financial leadership capacity in the utility industry, both regulated and non-regulated, for nearly 30 years. Before joining the Water Authority and Water District in 2018, Bethel was the senior vice president and chief financial officer at NV Energy from 2013 until 2018. Bethel joined NV Energy in 2007 as vice president and chief accounting officer. Bethel earned a Bachelor of Science degree in accounting from Oklahoma State University, and he holds his certified public accounting certificate from Oklahoma. Since 2008, Bethel has served as a board member of Opportunity Village, and he is the board's past treasurer and past audit committee chair. He also served as a Las Vegas Metro Chamber Trustee from late 2013 through September 2018. An Oklahoma native, Bethel and his wife, Sherry, have lived in Las Vegas since 2007.

<
City Of Boulder City

Joe Stubitz
jstubitz@bcnv.org
City Of Boulder City
401 California Avenue
Boulder City, NV 89005
http://www.bcnv.org
Colorado River Commission

Gail A. Bates
gbates@crc.nv.gov
Colorado River Commission
555 E Washington Avenue, Suite 3100
Las Vegas, NV 89101
http://crc.nv.gov
Overton Power District No. 5

Mendis Cooper
coop@opd5.com
Overton Power District No. 5
P.O. Box 395
615 North Moapa Valley Boulevard
Overton, NV 89040
http://www.opd5.com
Lincoln County Power District No. 1

David Luttrell
dluttrell@lcpd1.com
Lincoln County Power District No. 1
HC 74 - Box 101
Pioche, NV 89043
http://www.lcpd1.com
Southern Nevada Water Authority

Scott Krantz
scott.krantz@snwa.com
Southern Nevada Water Authority
100 City Parkway, Suite 700, MS 115
Las Vegas, NV 89106
http://www.snwa.com